Forex, also known as foreign exchange, is a combination of foreign currency and exchange. It is the process of turning one currency into another currency for commerce, trading, tourism or any other reason.
According to a recent report, there is more than $5.1 trillion in daily forex trading volume. The Forex Market provides a wealth of opportunities for those who can take advantage of its volatility.
Forex Trading – Definition
Being one of the most actively traded markets in the world, the forex market, is a network where traders buy or sell currencies at a predetermined price. It is the means by which a currency is converted into another by individuals, companies and central banks. The most common forex activity is exchanging currencies when travelling abroad.
Although foreign exchange is mainly done for practical and financial purposes, hence when travelling, the majority of it aims at profiting out of it. However, the huge amounts of currencies converted every day make their price movements extremely volatile. The latter is what makes forex so appealing to traders – a greater chance of profitable trading, while also increasing the risk.
What makes Forex different?
The Foreign Exchange market is a 24-hour global market. Therefore, if the market is open anywhere in the world, trading is pretty much continuous.
Trading hours start in the U.S. when the first major market opens, in Sydney, Australia, at 5 p.m., Eastern time on Sunday. Trading ends for the week when the last major market, in New York, closes on Friday at 5 p.m.
Banks, financial companies, firms and other retail forex brokers and investors make up the forex market, or currency market. It is considered to be the largest financial market with over $5 trillion traded daily, which is more than the futures and equity markets combined.
Interestingly, the foreign exchange market is not made up of a single market, but rather by a global network of brokers worldwide. This is the reason why it is decentralised. Forex brokers play a vital role as they act like markets and they may post bid and ask prices for a currency pair that differs from the most competitive bid in the market.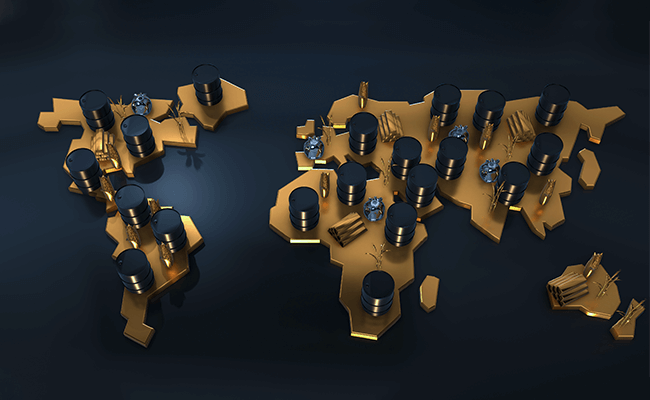 Forex Trading in Practice
The trading of currencies involves two currencies, as you always speculate on the value of a currency against another. Taking EUR/USD as an example, which is the most-traded currency pair in the world, EUR is the base, while USD, is the quote currency.
The price quoted on your platform, shows how much one euro is worth in US dollars. There will always be two prices because one is the buy price and the other is the sell. The difference between them is called the spread. When you click buy or